Description
Masterminds have assembled to forge your projection in the kiln until perfected. Ambassador Training is a state-of-the-art academy that focuses on Metaphysical Sovereignty.
Ambassador training includes direct mentorship and also access to the lectures designed for achieving success and fulfillment in life most important arenas. This includes Conscious Entrepreneurship, Wealth Enhancement via Cryptocurrency, Life Coach Training Instruction, and Business Marketing and Design.  There are currently 25+ Lectures in the series and counting.
This training is $79 a month and you can cancel at any time.
In addition to training, we also give you a proficient way to begin tapping into Karma Free Wealth which is a great addition to anything that you are doing and can replace things you rather not be doing. This gives you access to our Spiritech Ambassador Affiliate Plan which also includes:
Connect 24/7 with Sevan and the Tribe via Whatsapp in an amazing nonstop build of love, connection, and reality.

Enjoy 25+ archived training videos on the core topics.

Gain an additional 12% affiliate commission on all products you provide to your clients.

An Embeddable Store (optional)

Get mindful campaigns and landing pages already prepared and ready to convert.

Unlimited Downlines

Gain access to focus and training groups on an array of holistic subjects.

Social Media Partnerships, Content Sharing, Vendors, and more…
INSIDE AMBASSADOR TRAINING
TRIBE
Accordingly, as human beings we're communal, yet we often lack peers to connect with that have similar ambitions and goals. Spiritech is a Tribe of Seekers focused on expanding towards sovereignty. Once joined you'll gain access to our social group specifically moderated to benefit neophyte and adept alike. With the convenience of your cell phone, you'll experience a true 24/7 connection with like-minded people all around the world. Our support network of workers have the experience, solutions, and most importantly are genuinely interested in your expansion.
TRAINING
Our courses are curated, specifically crafted to maximize the return on your time invested into yourself. We've taken a NEW approach in addressing the issues every one of us faces in maximizing our prosperity. We've identified which problems stop our manifestations, and the solutions to fix them. These steps are revealed in the Secrets of the Mind, Body, & Soul connection. We provide the Master Mentorship need to bring these aspects of SELF together to work in tandem and create real results.
MATERIALS
Not everyone is a marketing guru or design manager, however, we have many on our team. We've simplified the wealth process by giving you all of the materials & products needed to start your own business (as a Secret Energy Spiritech Affiliate) or to legitimize & compliment your existing holistic business. Some of the materials include Landing Pages, Stationary, Catalogs, Product Training, Ads, etc… We have 50+ revolutionary products that fit every situation for you to assist others in.
ENDORSEMENTS
By now you may have found out just having a great message and even great products is not enough. If people have not heard of you and you don't have a strong social network visibility. It can be tough if not impossible to break into the market. Spiritech and our outlets have thousands of people already in the network waiting for your uniqueness. Because We will assist you with unlocking your gifts and once completing our course we will begin to endorse you within our network.
CLIENTS
Open Source Wealth is not just a statement we have a bonafide working way to bring thousands of clients in front of the products you represent. You will be basically giving away money so it does not involve a hard sell. In addition, all the materials you will need to approach these clients will be given to you from start to finish so you do not need extensive knowledge in any area to make it happen.
ABOUT THE INSTRUCTOR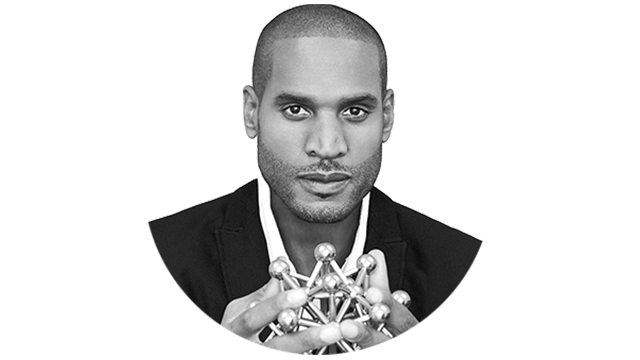 Sevan Bomar is a Metaphysician and Specialist in lifestyle advancement, finance, and self-development. He is also a serial entrepreneur creating social platforms & consumer electronics that accelerate consciousness including Secret Energy and PhiAqua®.
Born in Detroit Michigan and raised in Oceanside California he had a unique childhood that blended the two extremes of advanced spirituality and technology. Finally After a series of events, accounted in detail in his personal memoirs, he was able to receive and decipher several codes embedded in the language, symbolism, and reality around us. Armed with this awareness he authored the book, The Code to the Matrix, an occult linguistic primer which went viral upon its release. This blueprint after several stages of refinement has become the foundation for many in gaining a strong bearing of what exactly is happening on earth on all levels of importance.
The primary purpose of creating Ambassador Training is to cultivate the uniqueness of our Aspirants in order to produce the next harmonic leaders of art and industry. So, We recognize the lack of conscious connections in key places necessary to catapult a major projection and we utilize our vast network to integrate and/or form those ties. Sovereignty through sustainability is the primary focus while we help you succeed in your goal of reaching fulfillment.
Hence, Sevan specializes in this situation with his unique approach pioneering over a decade of open source spirituality while sharing knowledge and applications with thousands of members. The networks he has been instrumental in creating span across the world with Seekers from all walks of life everywhere on the globe.
WE ARE ALL UNITED IN HARMONY!
For more information on what Ambassador Training includes click here.
Disclaimer: In the same way the entire contents of this website are based on the opinions of Secret Energy and its Partners and Affiliates, unless otherwise noted. Individual articles are based on the opinions of the respective author. The information on this website is not intended to replace a one-on-one relationship with a qualified health care professional and is not intended as medical advice.